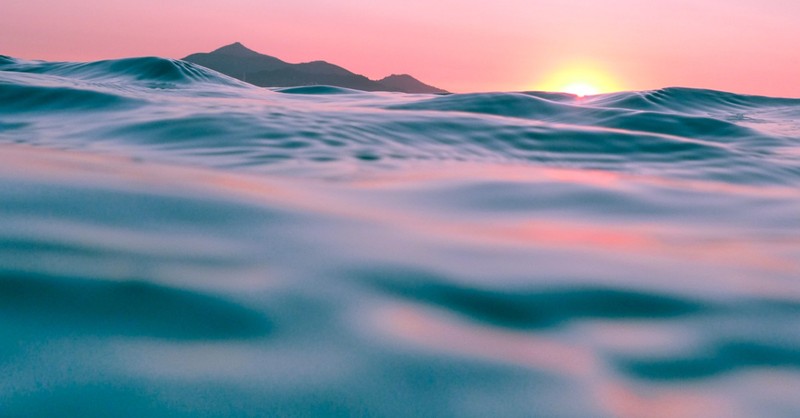 Why Was Jesus Baptized?
Theories abound on the reason that Jesus submitted to baptism. After all, if He was sinless as the New Testament claims, then His baptism must have held some ulterior motive. Perhaps John and Jesus plotted or conspired together to gain attention for Jesus's ministry; perhaps Jesus came as a representative of the sinful human race; perhaps He submitted to baptism as foreshadowing His death and resurrection, or perhaps His baptism made the act of baptism work for everyone else.
Each of these theories, however, misses a few key elements. For example, we have no evidence that John or Jesus spoke prior to the time of the baptism, even though they were cousins. John lived in the wilderness and only knew what sign to look for. But most of all, John's baptism was not primarily a baptism of repentance (the turning away from sin). Instead, the submersion in water identified the person with the coming Messianic Kingdom.
Those whom John baptized had already repented and sought to be joined to the coming Messiah and His reign. John, in fact, would only accept true obedience—even from the spiritual leaders of Israel. His mission was to prepare the way for Jesus to come, not to take away sin.
In fact, no ulterior motive is required. Jesus asked John to baptize Him simply as an act of obedience to God's purposes. God had given John the promise of a coming Messiah and the way to identify Him. Jesus fulfilled that promise. His baptism was simply the right thing at the right time: the last act of His private life.
The Baptism of Jesus
According to BibleStudyTools.com, Jesus' Baptism is mentioned in the Gospel Bible books of Matthew, Mark, Luke, and John. In this story, we see that Jesus approaches John and asks to be baptized. John had been proclaiming the Gospel and baptizing those who repent of their sin, want to make right their relationship with God, and await the coming Messiah. John is astonished that Jesus, the sinless Son of God, is requesting to be baptized as John felt like he should be the one asking Jesus to baptize him!
Jesus tells John that His baptism is "fitting for us to fulfill all righteousness". Jesus is baptized as a symbol of giving His will up to His Father and the beginning of His earthly ministry. When Jesus comes up out of the water, John sees the Spirit of God descending like a dove upon Jesus and they hear God's voice from heaven say "This is my Son, the beloved, whom I have approved." Discover the full scripture text of the Baptism of Jesus.
Why Did Jesus Have to be Baptized?
Jesus and Baptism in the Bible
Jesus answered, "Truly, truly, I say to you, unless one is born of water and the Spirit, he cannot enter the kingdom of God. John 3:5 ESV
And Peter said to them, "Repent and be baptized every one of you in the name of Jesus Christ for the forgiveness of your sins, and you will receive the gift of the Holy Spirit. Acts 2:38
Baptism, which corresponds to this, now saves you, not as a removal of dirt from the body but as an appeal to God for a good conscience, through the resurrection of Jesus Christ, 1 Peter 3:21
We were buried therefore with him by baptism into death, in order that, just as Christ was raised from the dead by the glory of the Father, we too might walk in newness of life. Romans 6:4
And Jesus came and said to them, "All authority in heaven and on earth has been given to me. Go therefore and make disciples of all nations, baptizing them in the name of the Father and of the Son and of the Holy Spirit, teaching them to observe all that I have commanded you. And behold, I am with you always, to the end of the age." Matthew 28:18-20
Adapted from The Life and Times of Jesus the Messiah by Alfred Edersheim (Book II, Chapter XII) and from the lecture notes of Dr. Doug Bookman, professor of New Testament Exposition at Shepherds Theological Seminary (used by permission).
Image: Unsplash/Linus Nylund